Dental Fillings are an option for patients with cracks, gaps, or discolored teeth. Dental fillings are also used to fill decayed parts of the tooth, called cavities.
Our team at Eagle Run West Dental Group provides dental fillings in Omaha. Find out how the process works and whether fillings are the treatment option for you.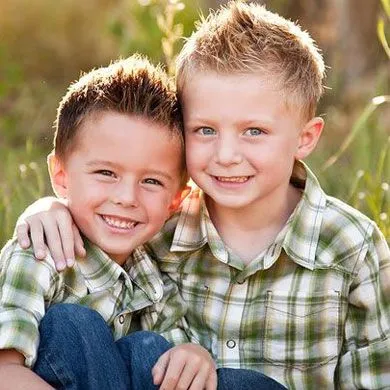 What are Dental Fillings?
Dental fillings are used to teeth that are decayed, cracked, or discolored. They're commonly used to treat cavities, which are caused by tooth decay.
Tooth decay happens when acid, caused by food or bacteria, erodes the foundation of the teeth. The enamel, or the outer part of the tooth, is the first layer to be affected. If left untreated, the deterioration can continue to the nerves, inside the tooth, causing pain and discomfort for the patient. When caught early, tooth decay can be resolved with fillings.
How are Dental Fillings Placed?
Our dentists will start by numbing the location for the filling. Using handheld tools, the decay is removed, leaving an indentation in the tooth. The cavity is immediately filled with a soft, pliable material and then cured using a light. The filling serves as a sealant inside the tooth. The filling material is also shaved down to prevent unevenness or discomfort in the mouth.
How Long Do Dental Fillings Take?
The process of removing the decay and filling the cavity typically takes at least a half-hour, depending on the severity and location of the cavity.
What are Dental Fillings Made of?
Dental fillings are made of a variety of materials, including amalgam and composite resin. Our office, in Omaha, specifically uses composite resin on our patients, for a natural look.
Amalgam Fillings
Amalgam, or metal fillings, are among the most commonly used in dental practice. Amalgam is made from gold or silver, making it a more durable option. Amalgam is also more affordable than composite fillings and consistently lasts anywhere from 10 to 15 years. The main drawback to amalgam fillings, however, is their conspicuousness -- they're more noticeable than composite resin fillings.
Composite Resin
Composite resin is a combination of glass or filler, intended to be virtually unnoticeable. Composite resin is tooth-colored making it an option for patients in need of minor restoration on any visible teeth. Fillings made of composite resin are considered somewhat durable and are expected to maintain their appearance for up to 5 years.
Eagle Run West Dental Group specializes specifically in composite resin fillings.
Dental Fillings in Omaha
If you think you might require dental fillings, contact our dental office in Omaha to schedule an appointment or call us at 402-498-8804.